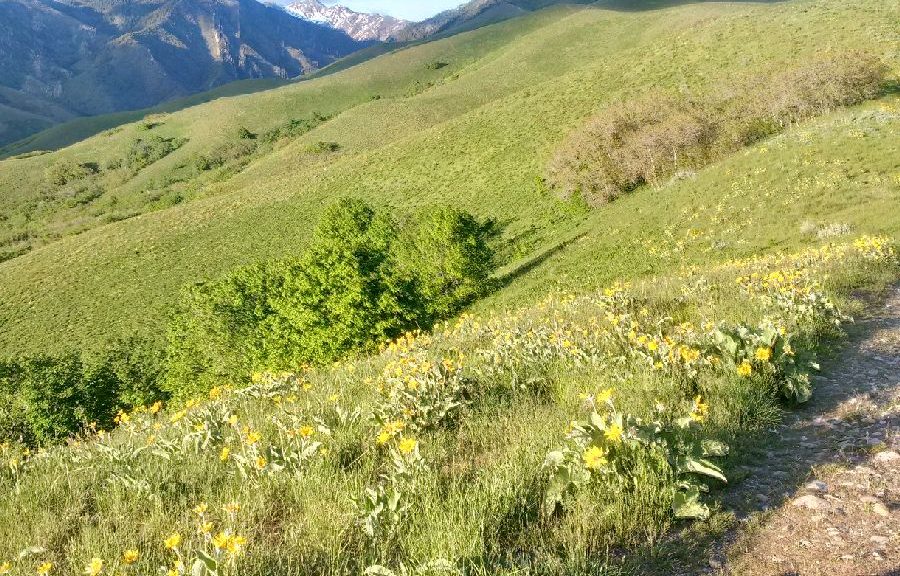 Salt Lake City, Utah (Black Mountain Hike)
One of my absolute favorite hikes just minutes from downtown Salt Lake City, Utah is Black Mountain.  Despite it ominous name, the hike is a uniquely memorable hike given the panoramic nature of the views from the summit.
The trail is well suited one for those willing to gain some altitude and engage in a more strenuous day hike.  I would not recommend this hike for younger kids but for experienced hikers who are looking for a half day hike with significant elevation.
There are spots of this hike that are a virtual climb and even some short sections where there may be some light scrambling. While there is virtually no shade along the way and no additional sources of water other than what you have with you, I would recommend this hike in the spring or fall.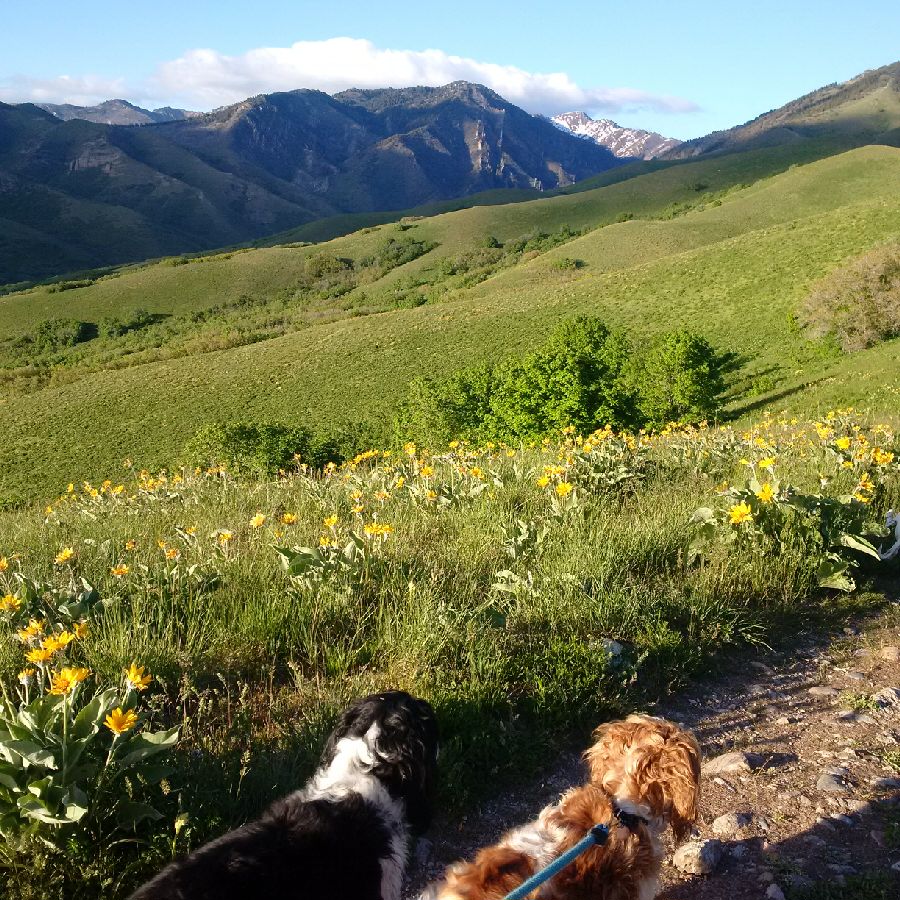 However, if you are visiting Salt Lake and have the time I strongly suggest it. The views from the summit and along the trail are truly breathtaking. If you are a resident of Salt Lake than this hike is perfect for a Saturday or Sunday afternoon.  I would advise allocating at least 5 or 6 hours for this hike depending on your pace.  Also packing wisely for this hike is a must.  This includes bringing at least 40 ounces of water per hiker as well as sun screen and snacks or sandwich.
Personally, I would suggest that one pack at least 60 ounces of water so that you won't have to ration water along the way and so that you can stay adequately hydrated.
The summit of Black Mountain is an ideal spot to take a break and enjoy a meal prior to making the descent back down to the base.  My preferred starting point for the hike is North Bonneville Drive where one can easily park.  This is a dead end street and there is a gate that leads to designated Forest Reserve land. There is a short 2 minute hike that winds to a small stream.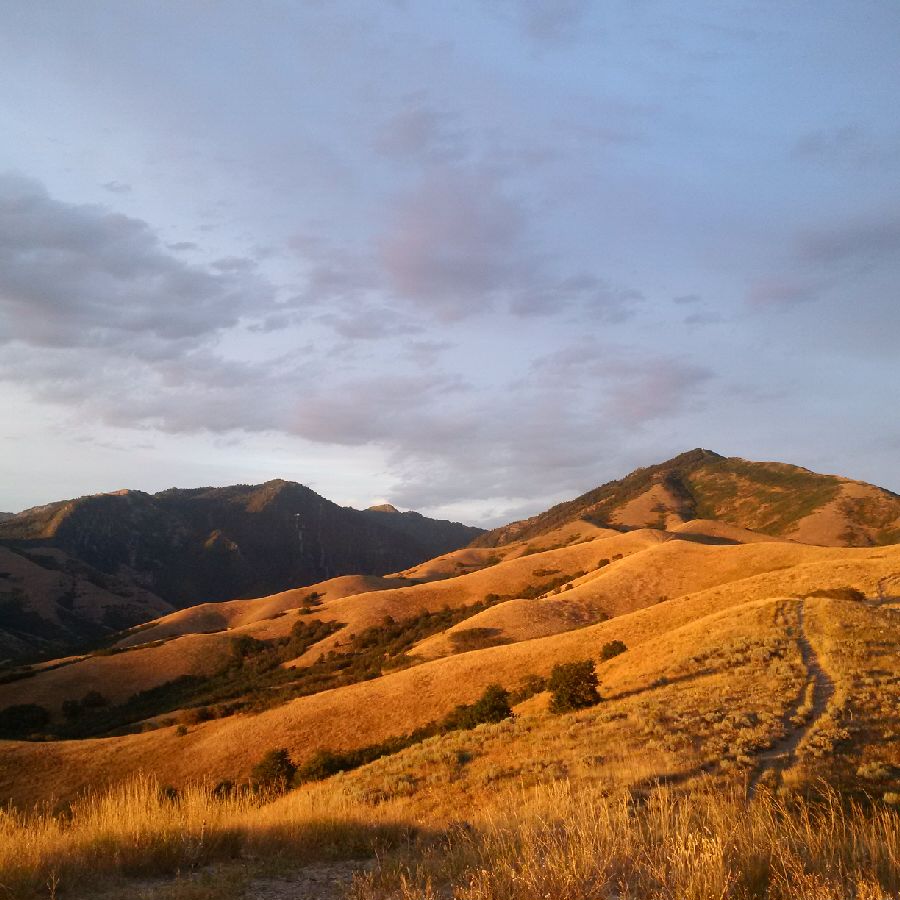 In recent years, the stream has been dry but the dry stream bed is easy to identify and if you take a right at the fork immediately past the stream bed this will provide you with a direct uphill climb that will take you past the Bonneville Shoreline Trail and to the Avenues Twin Peaks.
The nice thing about this access trail is that is very rarely utilized by casual hikers therefore allows one to have the trail largely to themselves.  While other trails in this general area are heavily utilized by mountain bikers this one does not lend itself to bikes given the steep grade.  Nearby is the well-recognized Bobsled Trail which is a favorite among locals.
The first phase of this hike is a series of uphill climbs and plateaus that step climb toward the Avenues Twin Peaks.  There is moderate foliage largely scrub oaks and in the spring the area is replete with wildflowers and grasses.  This portion of the hike is exactly one mile.  When you reach the first peak you will see City Creek down below on the north slope.  You will take the right and head toward Black Mountain whose telltale black peak serves as an identifiable beacon so that one can gauge distance and remaining mileage.
When one reaches the Avenues Twin Peaks there will be another fork.  You will take the left side of the fork and the single trail will lead you to the summit.  Therefore, these is little risk of getting lost or off track along the way.
The second phase of the hike shall be several miles and will follow a ridgeline to the base of Black Mountain.  This third phase of the hike is the challenging segment of the hike with a very steep pitch to the trail and quite a bit of loose rock and shale.
Be prepared for some measure of scrambling in some spots.  This last portion of the hike will be about another mile and the scrub oak will turn to evergreen.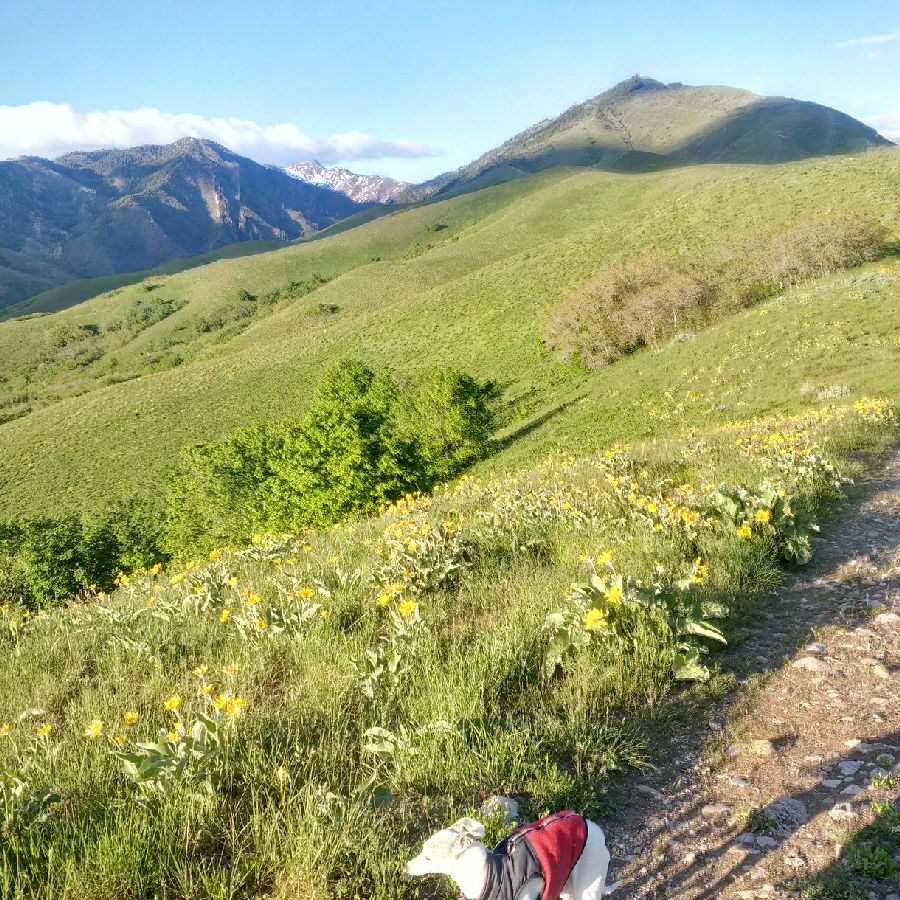 Note, if you have dogs with you and you allow them off leash, this hike has quite a bit of prickly pear that can be difficult to spot.  On more than one occasion I have had to extract these from the paws of my pets.  The summit of the Black Mountain is well worth all the effort with stunning panoramic views that allow one to see although way to Mount Bonneville in Ogden, Utah and you have a clear view of Mount Olympus and even view to Park City.
This is one Salt Lake City hike you will not want to miss!