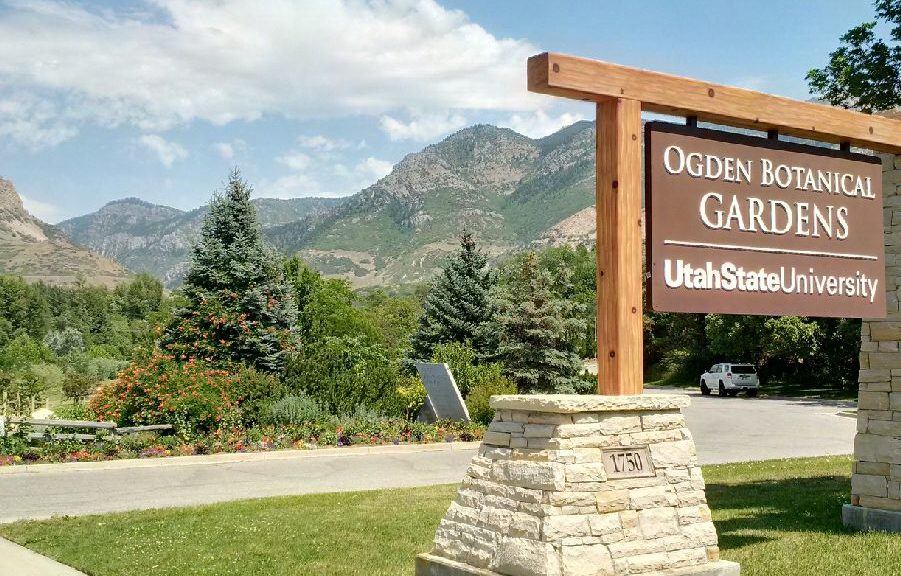 Riverview Walkway Trail, Ogden Botanical Gardens, and Dinosaur Park, Ogden, Utah.
There are some great outdoor hikes and activities directly in Ogden, Utah that offer quite a bit of family fun.  In particular, these include the Riverview Walkway Trail, the Ogden Botanical Garden and Dinosaur Park.  Due to the fact that these are all within direct walking distance of one another, it is easy to enjoy all of these attractions in a single morning or afternoon.  My suggestions would be to park in the parking lot for the Ogden Botanical Gardens (there is always plenty of parking and it is free).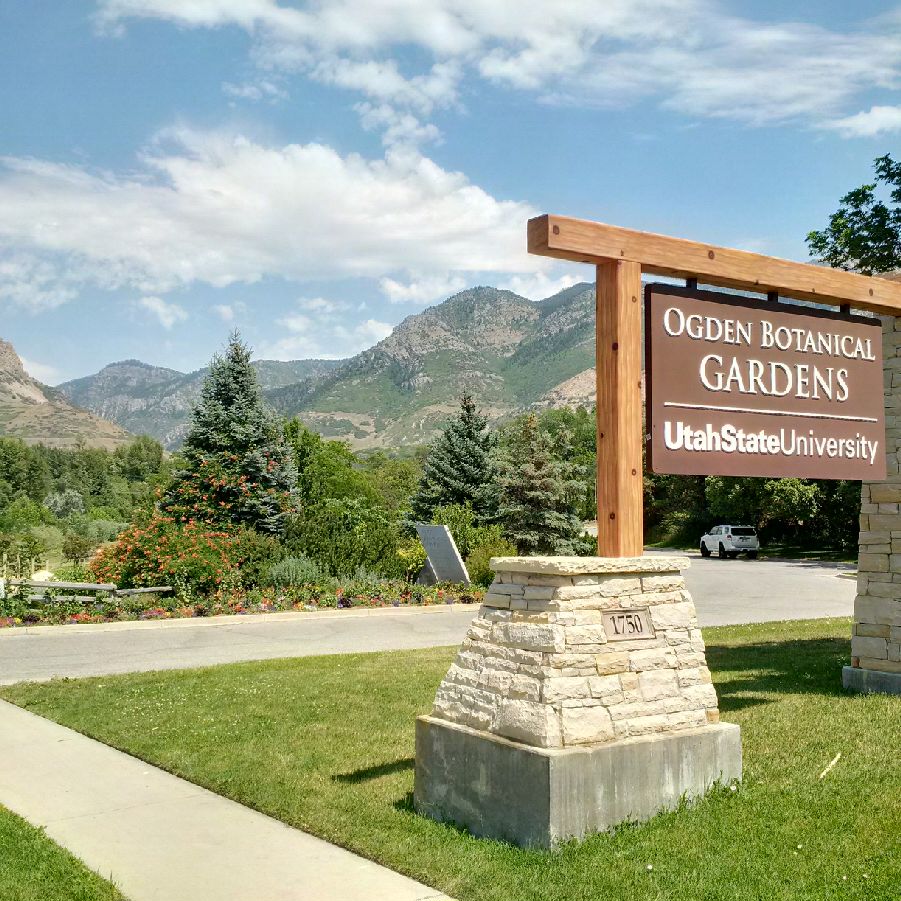 This is accessible by heading south off of 12th Street onto Monroe for a couple blocks. From there, one can walk through the gardens and enjoy the many flower species and varieties that are on display and fastidiously attended to.  I would also suggest strolling through the various tree varieties as well.
These are labeled with genus species and common name information. This is a great place to teach children about horticulture and for them to learn firsthand about the many indigenous tree and flower varieties in the area.  The Ogden Botanical Garden is easy to explore and opens up the Riverview Walking Trail which is a biking, running or walking trail that is a double lane asphalt path.  Dogs are welcome on the trail and the trail runs alongside the Ogden River.  Therefore, dogs have a source of water and one can enjoy the pleasant sounds of running water.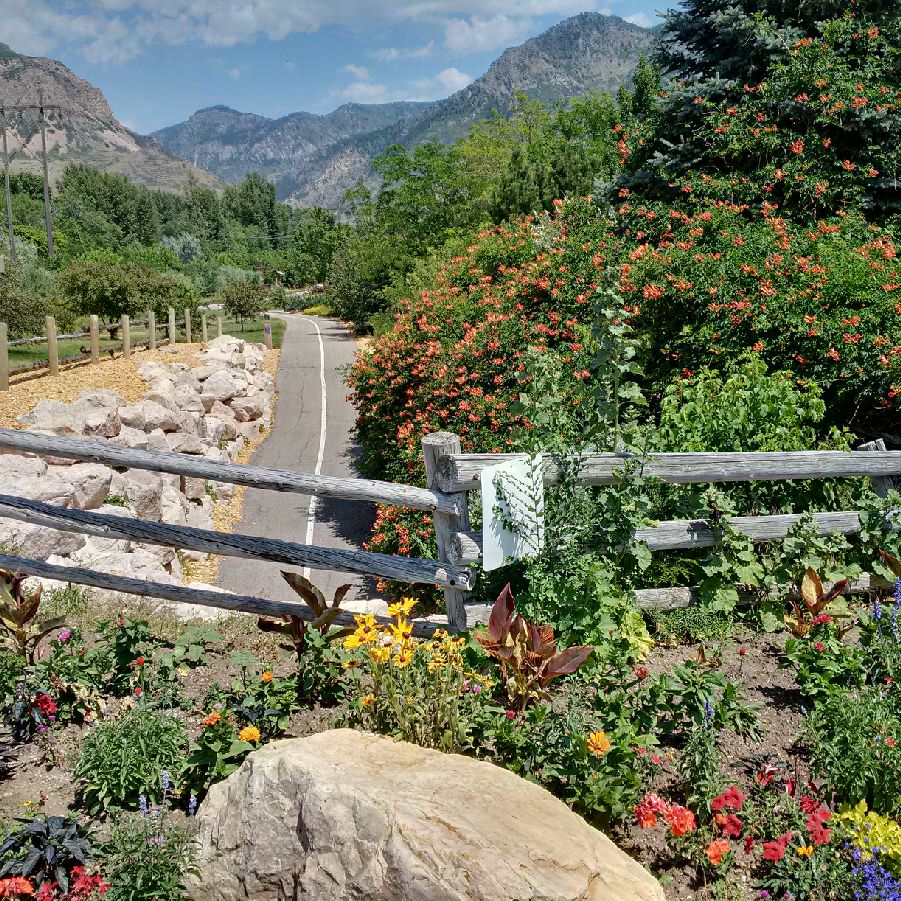 The trail is largely shaded and is open to the public at no cost.  As you reach the east side of the trail there is an elaborate outdoor play area for kids with swings, climbing bars, slides etc. There is also covered picnic and outdoor bbq areas. If one continues east along Park Blvd (an easy short walk from the playground) you will reach the George Eccles Dinosaur Park which offers life sized prehistoric giant displays and is great fun and education for kids. This is an incredible offering in Ogden with over 100 dinosaur sculptures on display. Many are robotic and brought to life with state of the art sound. For more information on park I suggest visiting: http://www.dinosaurpark.org/.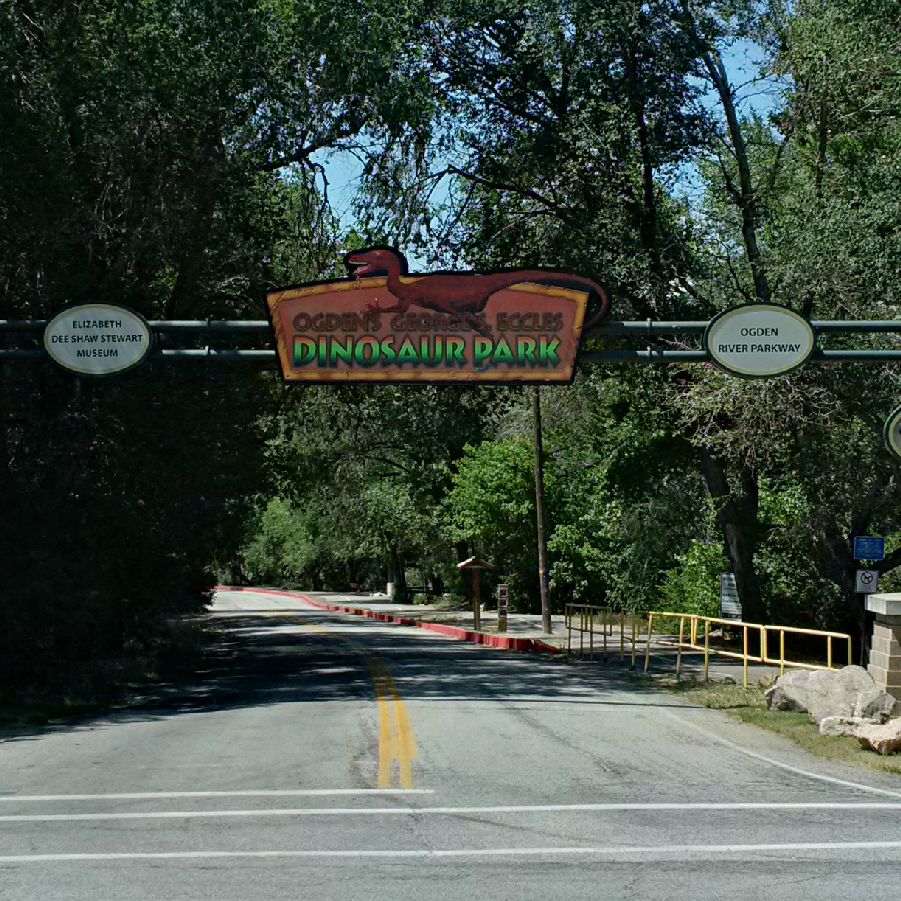 August 2017 Picture Update